Please wear a mask at the Toyosu Market.
https://www.shijou.metro.tokyo.lg.jp/toyosu/pdf/kenngaku/pamphlet-english.pdf
If you are coming to visit, please click on the following link for tourist information.
The end of the year is the most exciting season for the market
The Toyosu Market moved from Tsukiji Market in 2016.
The end of the year is the most exciting and busiest time of the year for the seafood industry and markets.
This is because all Japanese people eat seafood during the year-end and New Year holidays.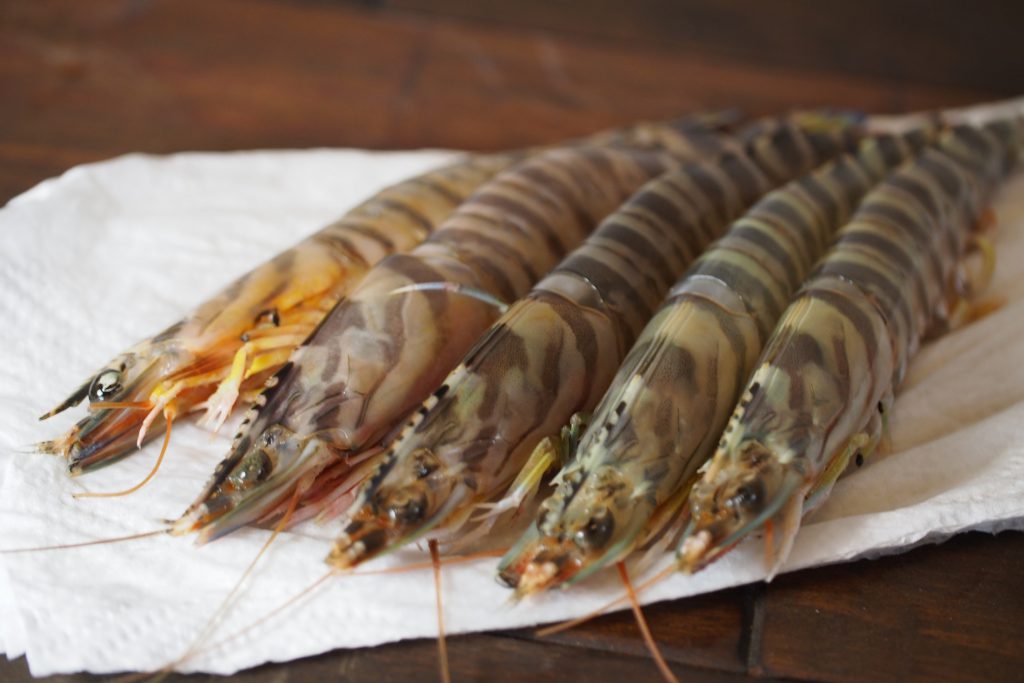 Crab and tuna at the end of the year, shrimp tempura for New Year's Eve soba, salmon roe and osechi at the beginning of the year are all seafood products.
Fishmongers sometimes make a month's worth of sales in three days at the end of the year!
Anyone can enter the 4th floor of the 6th district of the Toyosu Market.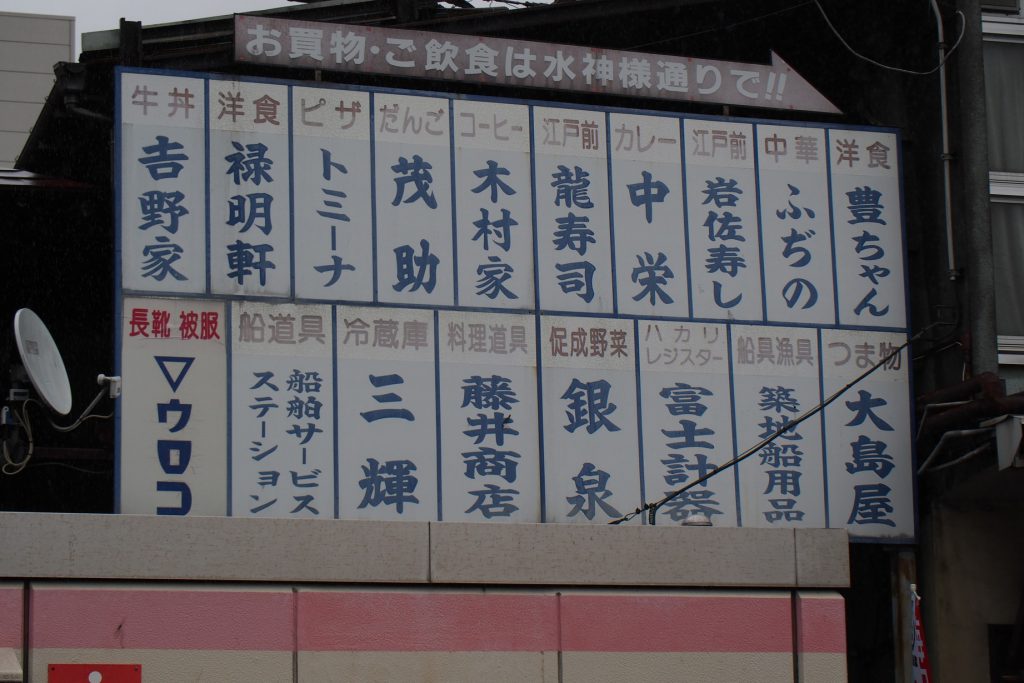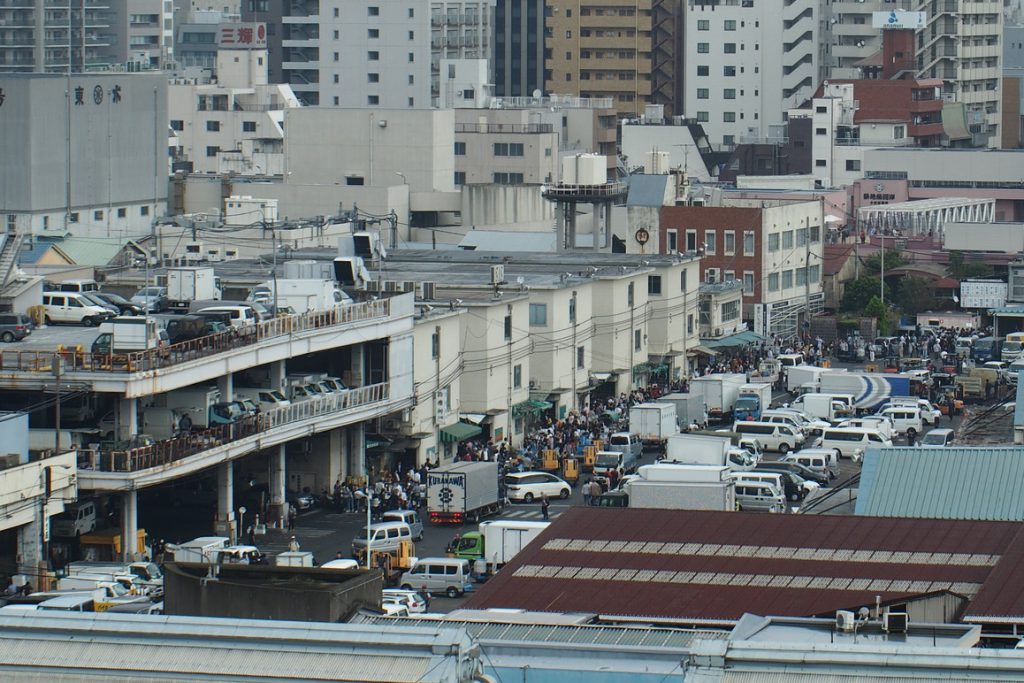 In the Tsukiji Market, people who had stores in the market as "Uogashi-Yokocho" and "Suijin-sama-dori" have moved their stores to the 4th floor of the 6th district (Marine Products Department) in the Toyosu Market.
Visitors can freely shop on the 4th floor of the 6th district of the Toyosu Market.
This time we will introduce the stores on the 4th floor.
Visitors can also enter here and enjoy a variety of shopping and rest.
How to access
Get off at Shijo-mae Station on the Yurikamome Line, and go to the right when you exit the ticket gate.
Don't forget to check the days the market is closed before you come!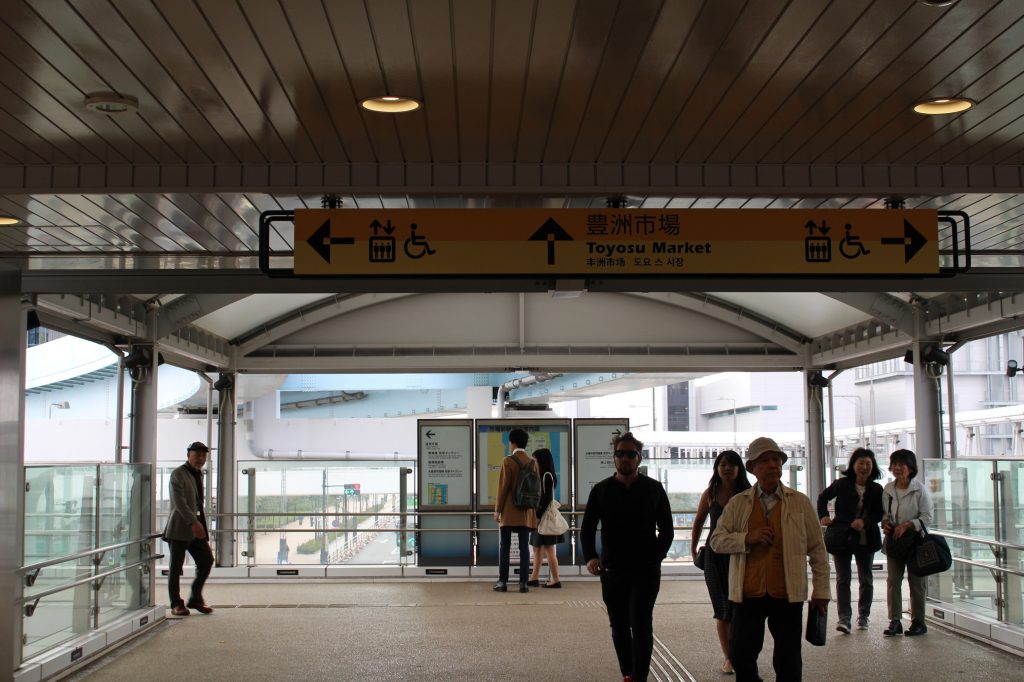 Exit the ticket gate and head to the right to go to the 6th district, which deals with marine products, and to the left to go to the 7th district, which deals with fruits and vegetables.
Continue on the right side to enter the visitors' corridor.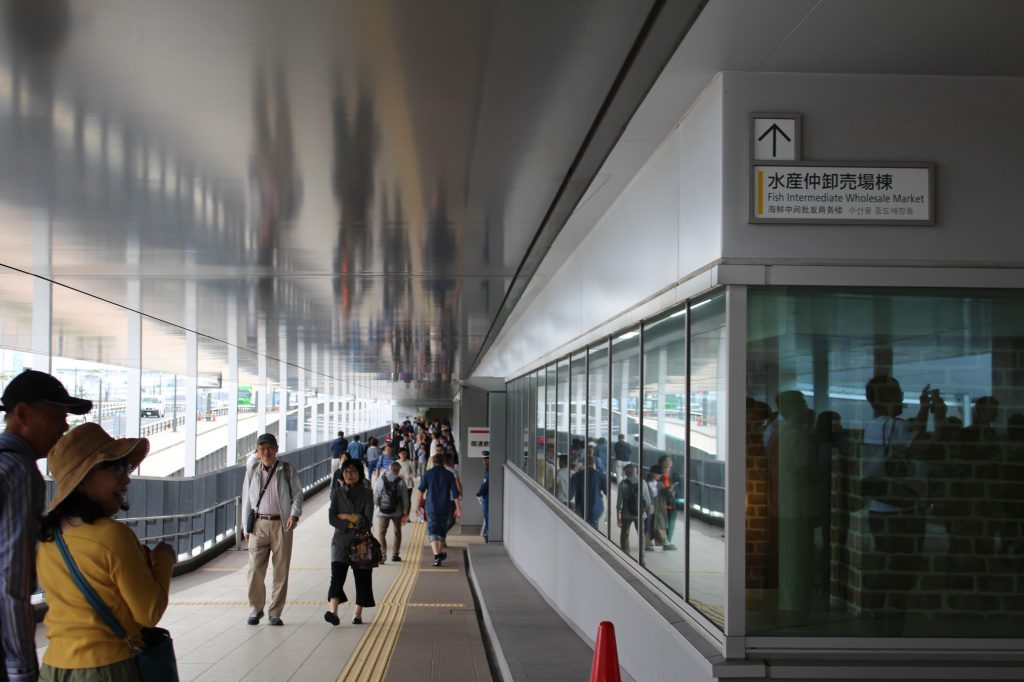 There is an escalator room at the end of the visitors' walkway.
Please go to the 4th floor from there.
There is also an escalator that goes to the 1st floor (Fisheries Wholesale Hall), but visitors are not allowed to enter that area.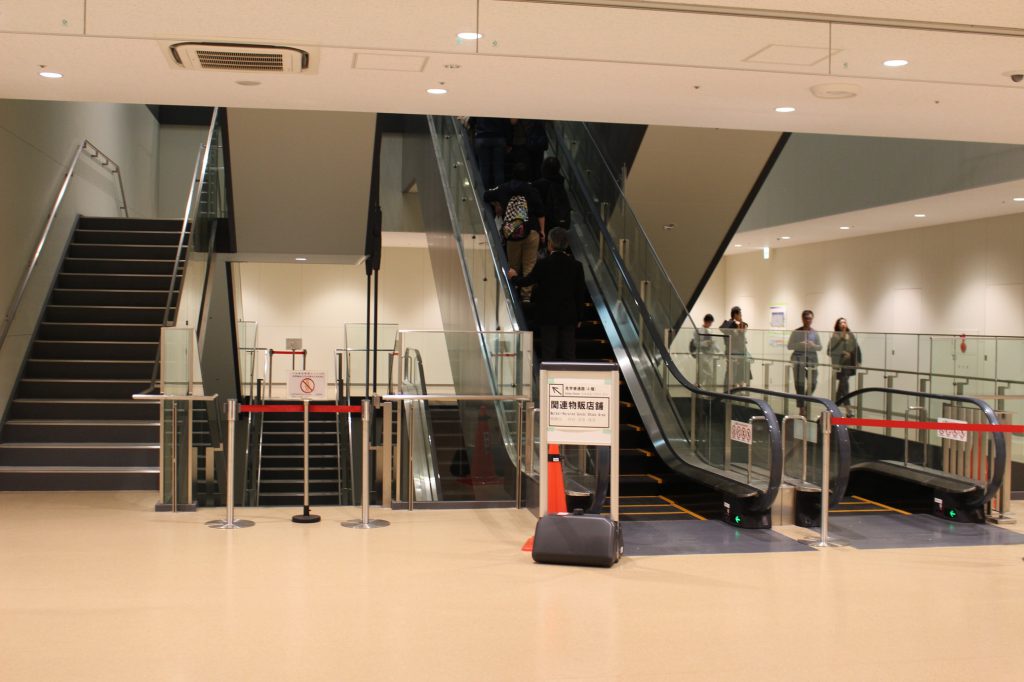 Omelettes, dried bonito flakes, kelp, and even knives! Professional stores are all here!
When you go up to the fourth floor, you will see a wide variety of stores.
There are dozens of stores, so it might be a good idea to have a good idea of what you want to see beforehand.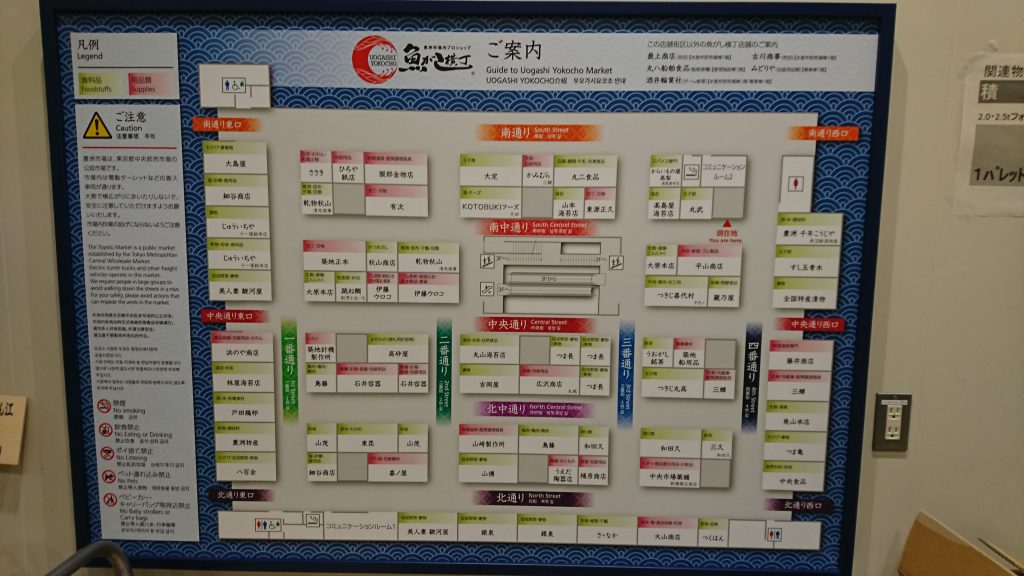 Marutake, a famous omelet shop as Terry Ito's parents' home.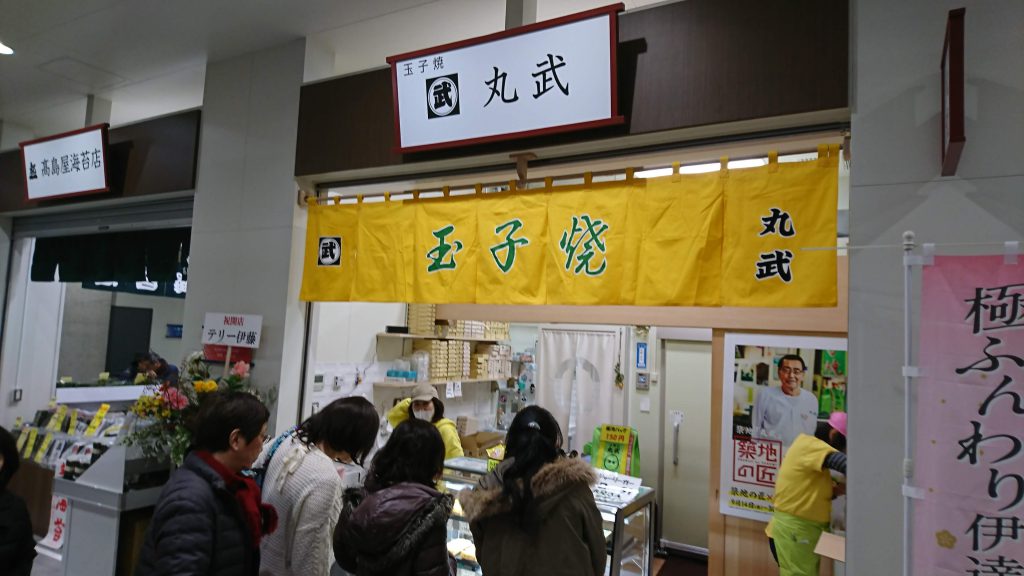 This is Marutake, a very famous omelet shop in Tsukiji.
It is the family home of Terry Ito, a famous comedian in Japan.
For some reason, we feel like eating tamagoyaki during the New Year's holiday.
It is also an excellent ingredient for hand-rolled sushi. Original cold storage bags were also sold.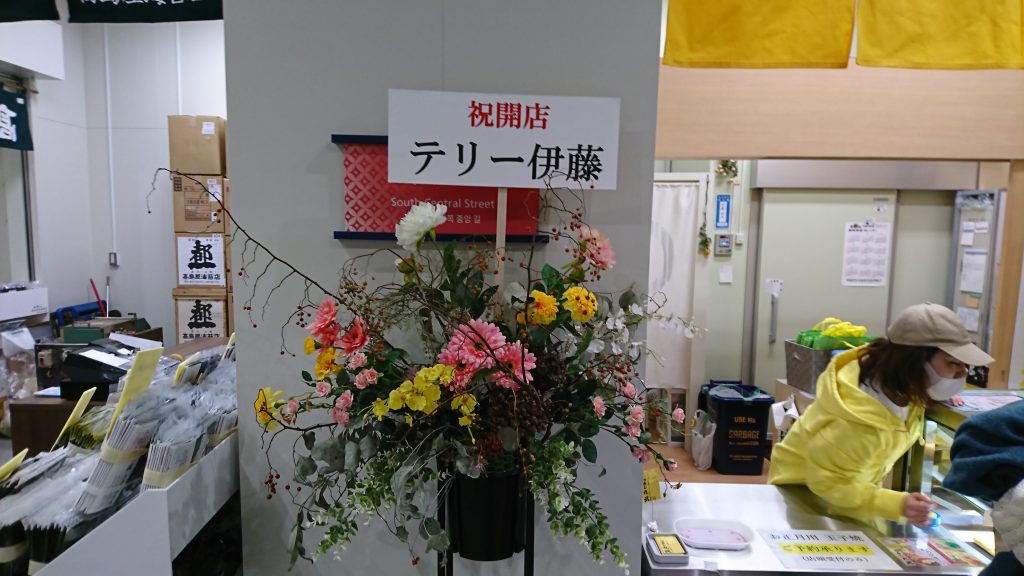 Toyosu Market also has miso! Miso store "Kuranoya"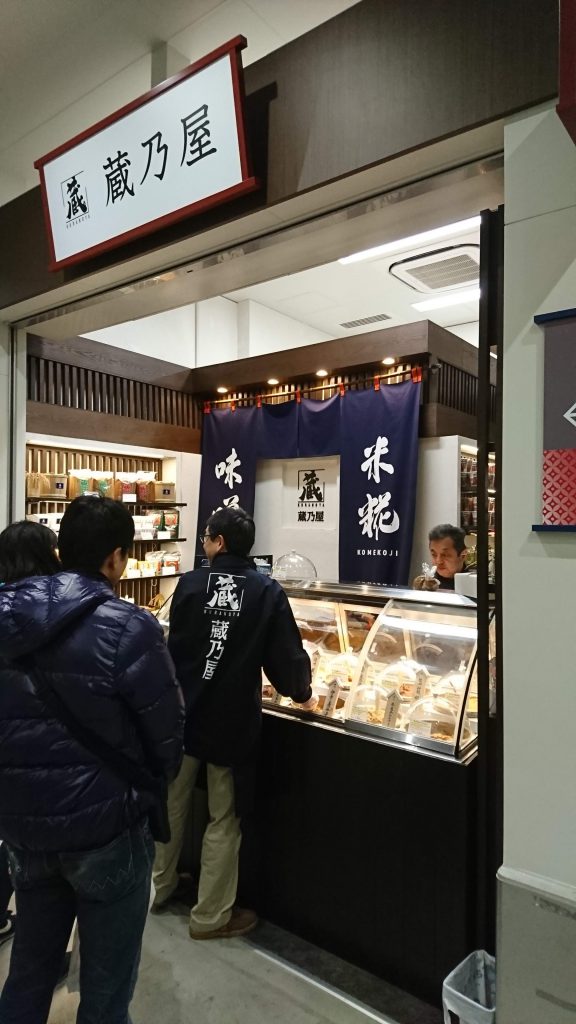 Some stores sell miso by weight. Kuranoya" sells more than 10 kinds of miso by weight.
According to the website, the store is located only on the fourth floor of the Toyosu Market.
It's nice to think that this is the only place you can buy miso!
On this day, there were "Iyo Mugi Miso", "Rice-Mugi Combination Miso", "Mima Natural Two-Year-Old Miso", etc. It was very interesting to see what kind of flavor they have. It will be very interesting to see what kind of flavors they have.
First in Japan! Cheese store "Toyosu Cheese Market"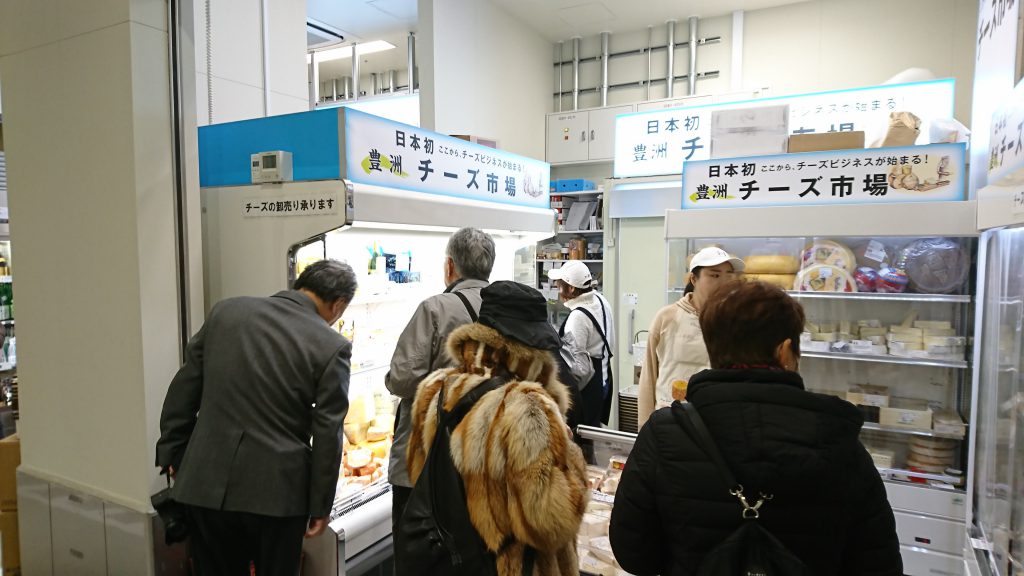 The Toyosu Market also has a cheese specialty store.
The store is operated by a company that originally operated a cheese specialty store and cheese wholesale business.
Large whole cheeses are cut and sold.
Toyosu Market offers all kinds of foodstuffs, Japanese, Western, and Chinese.
Kanbutsu-Akiyama" (Too many kinds of dry foods)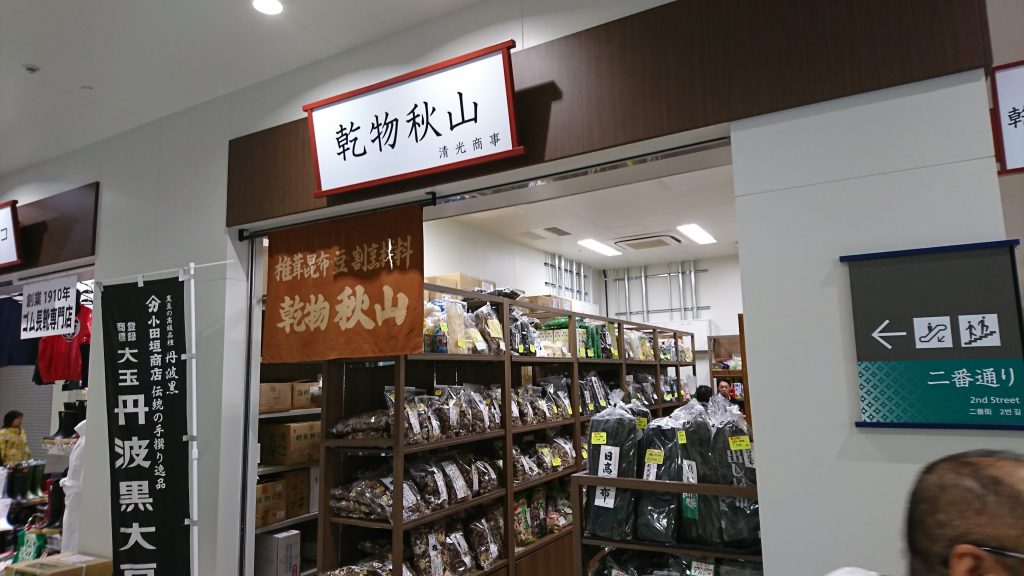 This is Kanbutsu-Akiyama, which deals in dried foods commonly used in Japanese and Chinese cuisine.
They have dozens of varieties of dried shiitake mushrooms alone, and are truly professionals in the dried food business.
There are so many kinds of kelp that you cannot choose just one.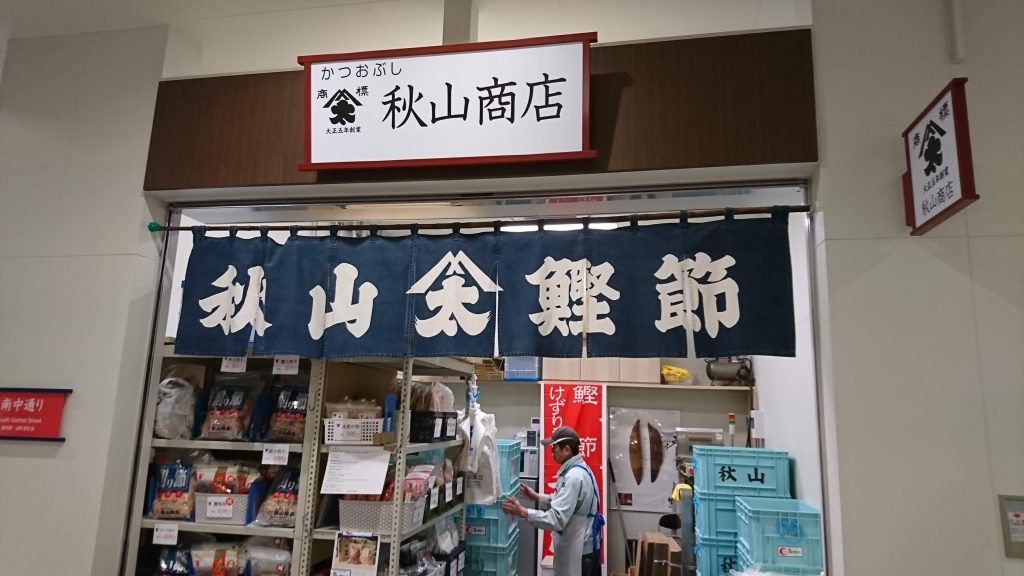 Next door is Akiyama Shoten, a dried bonito flakes shop.
Freshly shaved dried bonito flakes are available for purchase.
Incidentally, there are many types of dried bonito flakes, including those made from tuna and mackerel, and they choose the one that best suits the dish.
Just looking at them makes me want one! Masamoto" of professional kitchen knives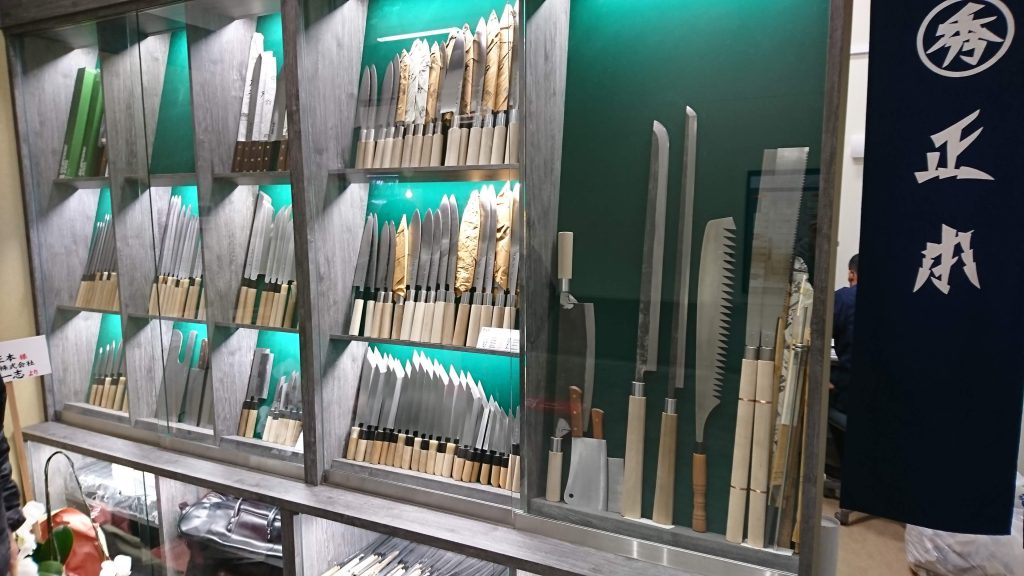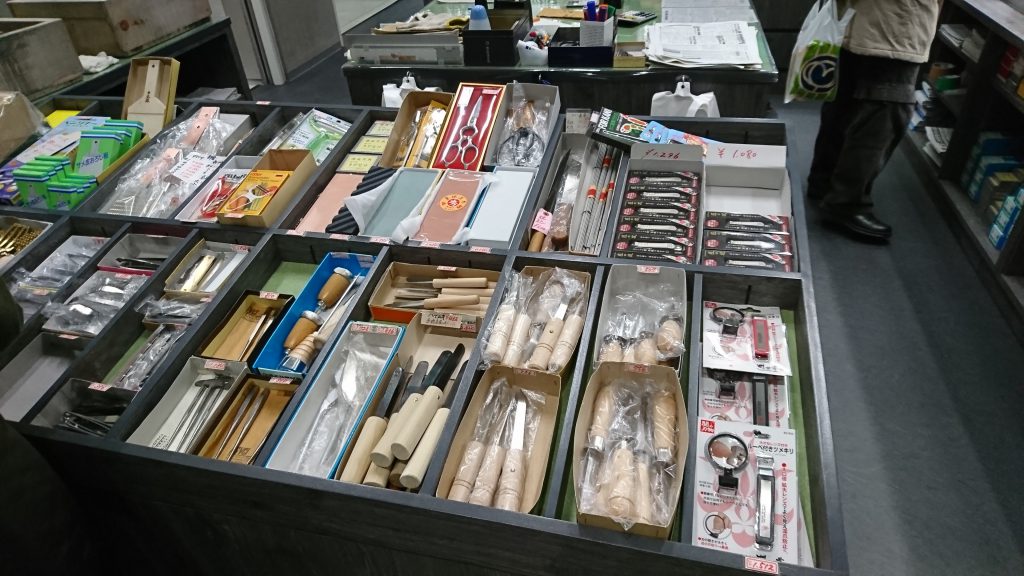 Masamoto" is the kitchen knife that chefs have always dreamed of using. They sell not only Japanese knives, but also Western-style knives, eel knives, shellfish peelers, and more.
Just looking at them makes you want to buy them because they look so cool. You need some tips to take care of them, but you can be proud just to have one of them!
There are so many more places to go that I can't even begin to introduce you to!
Uogashi-Yokocho, the fourth floor of the Toyosu Market where you can buy and sell related goods and foods, is still full of attractive stores!
If you come to Toyosu Market, please be sure to visit.